Preschool 4 - 5 years old
Empathy and personality development through a variety of games and rich activities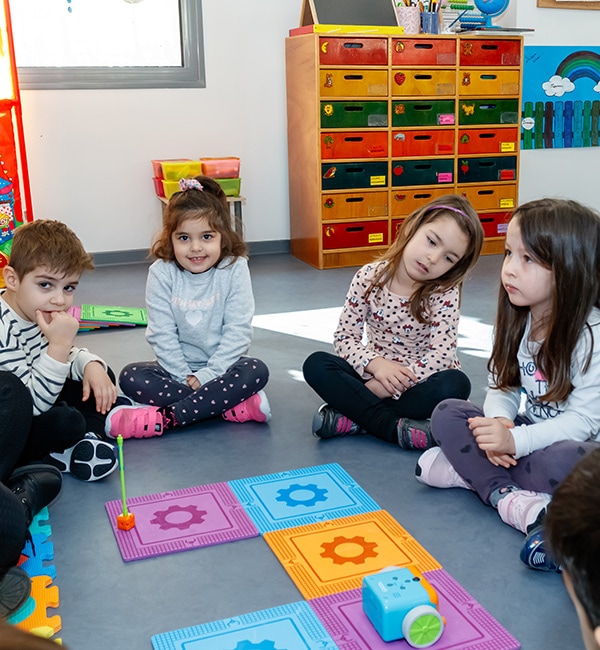 A world full of emotions
At this age, children are overwhelmed by a multitude of emotions they cannot control. We stand next to each child separately and help him understand the nature and cause of the emotion he experiences.
Through this process, each child learns to recognize, control, manage and externalize their emotions. In this way, he better understands himself and the environment around him.
Artistic expression and spatio-temporal perception
With specially designed activities for the development of fine motor skills (scissors, collage, clay, painting), children learn to express themselves visually. Every day they come in contact with music, participating in musical-motor games and playing musical instruments (tambourine, claps, piano, cymbals, etc.), while with theatrical games they improvise, express and release themselves.
Through observing their environment and the process of classifying, comparing, mapping and serializing, children get to know the world of mathematics, learn to measure and understand simple spatio-temporal concepts.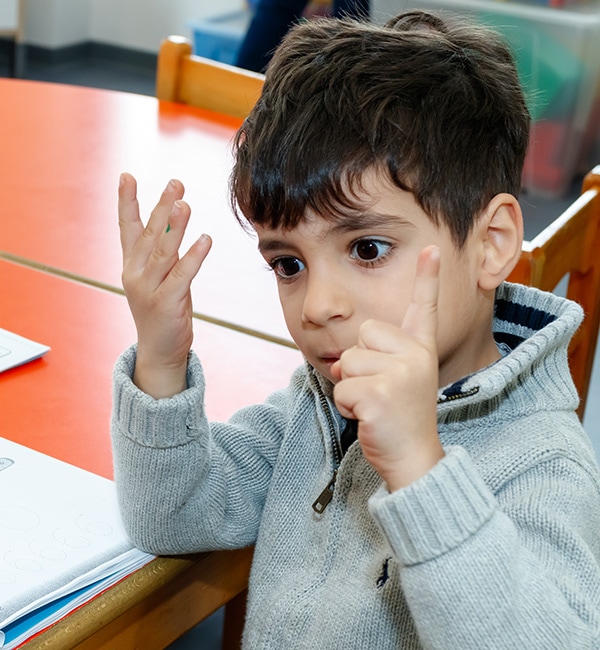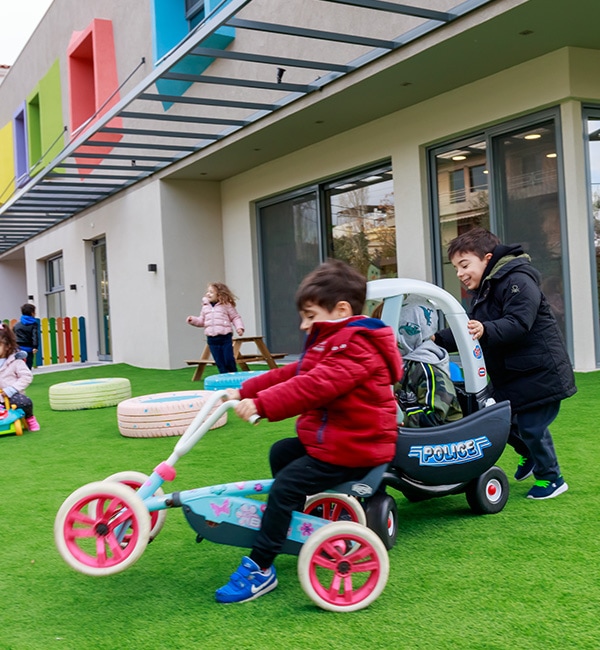 Every day play, fun and activities.
With a specially designed program full of games and activities, we keep their interest alive and their joy undiminished. Thus, we create the right conditions and approach each child with love and tenderness. We encourage him to speak, narrate, write, ask, answer and participate with friends and in games and group activities.
In this way, in Rodokipos, children learn to take initiatives, strengthen their self-confidence and develop their personality.
Song
Art activities
Musical instruments
Musculoskeletal games
Theatrical games
Puppet theater
Theatrical performances
Preparatory activities
Pre-mathematical activities
Emotions overwhelm and expression takes off through countless games and rich activities.
Rodoulis floods us with emotions ...
and longing to meet you! You?