Post-infant 2 - 3 years old
To make the best use of their intense mobility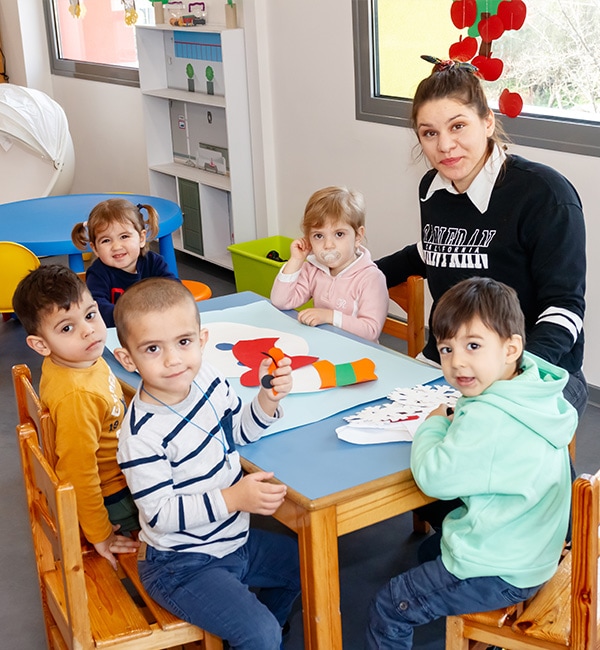 The period of intense mobility begins ...
Your angel enters the period of intense mobility. It's the period that does not put down his... butt !
At the same time, however, it is a critical age, where the foundations are laid for his socio-emotional development.
The question is how can his endless energy be fully utilized, in an environment that will help him develop socially and emotionally?
Everyday life full of positive experiences!
In Rodokipos, we have designed a scientifically complete program, which fills the daily life of all our children with positive experiences. With a variety of group activities and games, we create the right conditions for children to come in contact with their social and physical environment.
Thus, we utilize the energy of their age, learning to process, understand, express, collaborate and communicate - verbally or non-verbally - while preparing properly for their smooth and effortless integration into social life.</ p>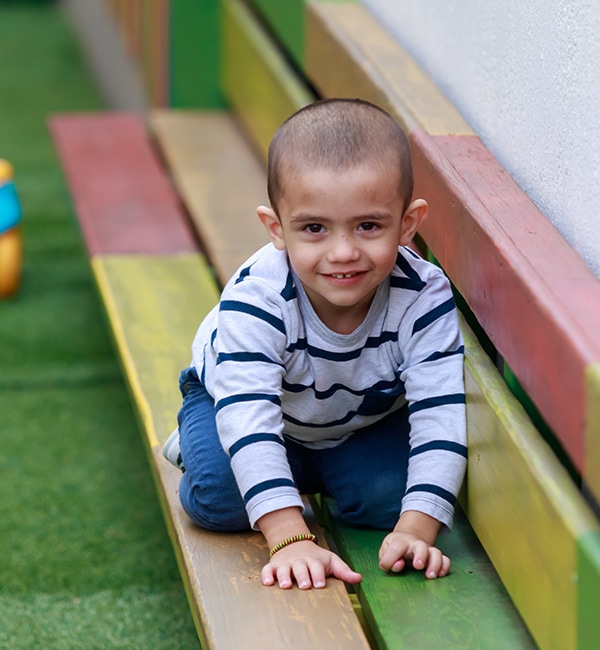 Musculoskeletal games
Theatrical games
Fairy tales
Songs
Puppet theater
Painting
Getting to know objects
Creations with different materials
With a program full of activities and games, we deal with and take advantage of their intense mobility.
Rodoulis does not put down his butt ...
Who will take care of him?