Small everyday moments full of play, fun and love. Moments that offer beautiful experiences and become sweet memories over time.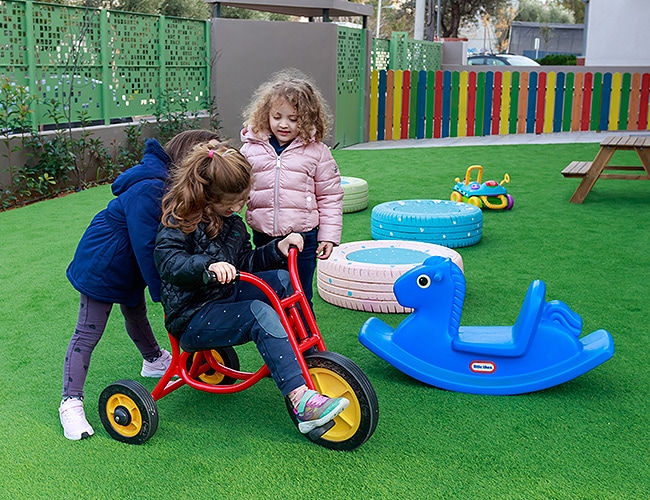 Our garden
A beautifully designed and protected space for endless games.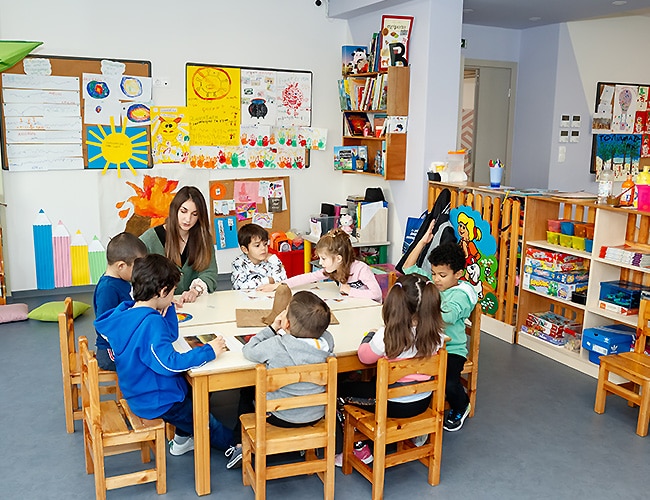 Play and learning area
Pleasant and fully equipped rooms for creative activities.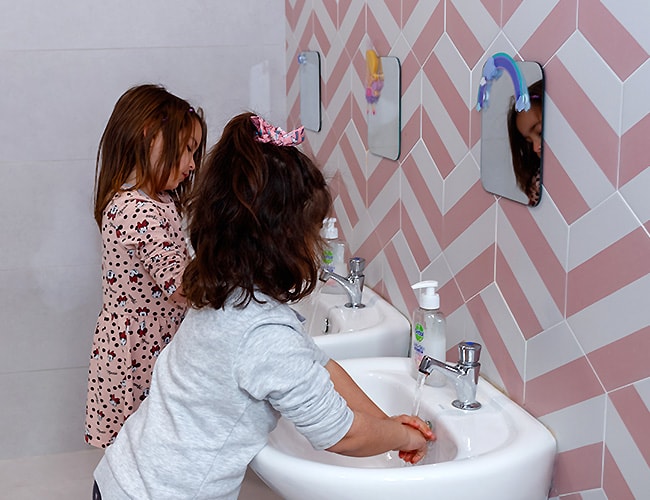 Personal hygiene and safety
We apply the rules of cleanliness when entering the kindergarten, after the game and when leaving.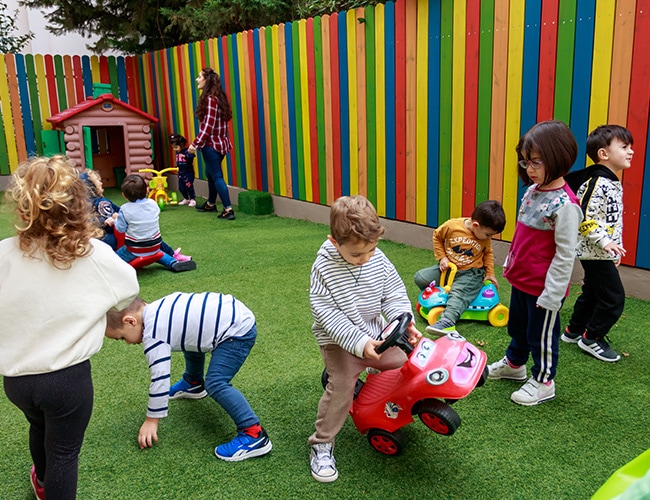 Spring toys in the garden
Spacious outdoor areas for plenty of fun and relaxation.
Music and song
Pleasant hours in the world of sounds.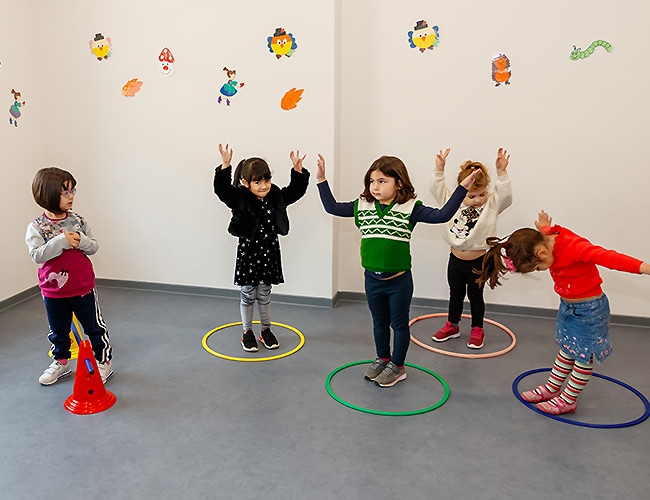 Physical exercise
Exercises that help to get to know our body.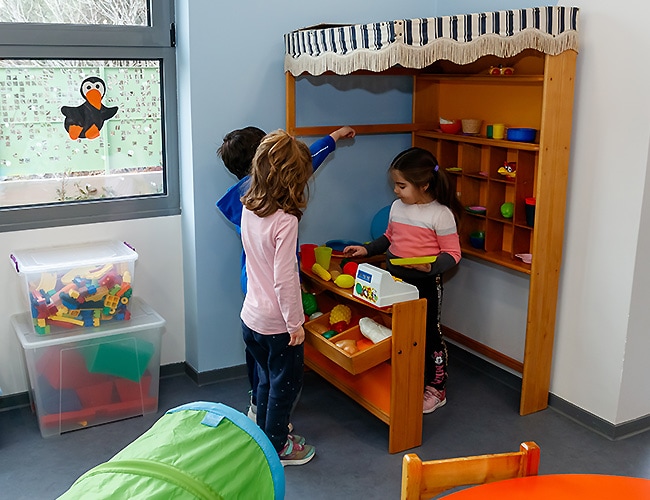 Hours of learning and entertainment
We learn the world by playing.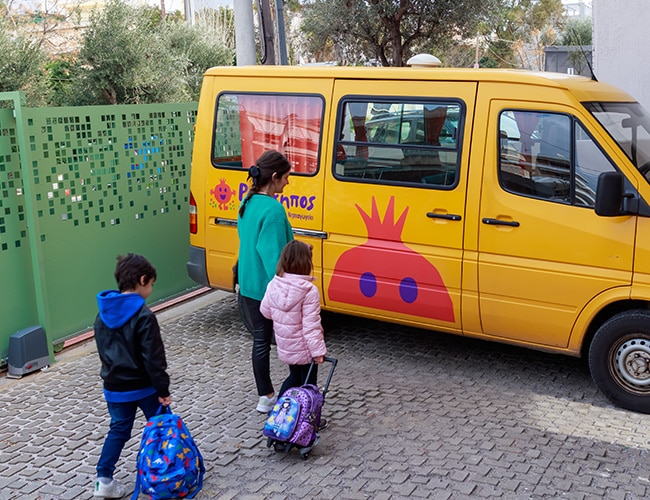 Returning home with our school bus
Another full day at kindergarten is over.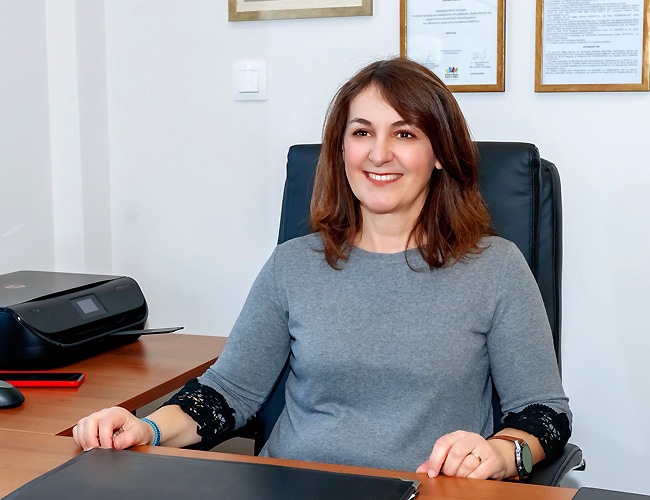 Management
We fill the daily life of children with play and creativity, in a pleasant, modern and safe environment.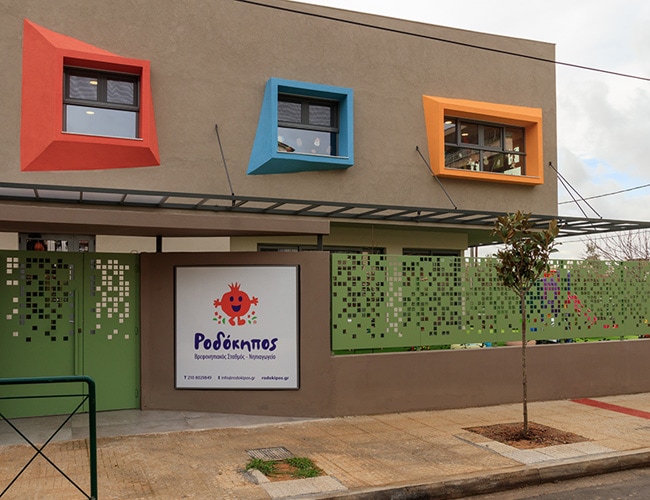 Kindergarten Rodokipos
Modern facilities of high standards.