Infant 0.5 - 2 years old
Comfort, safety and warmth at the first big change in their lives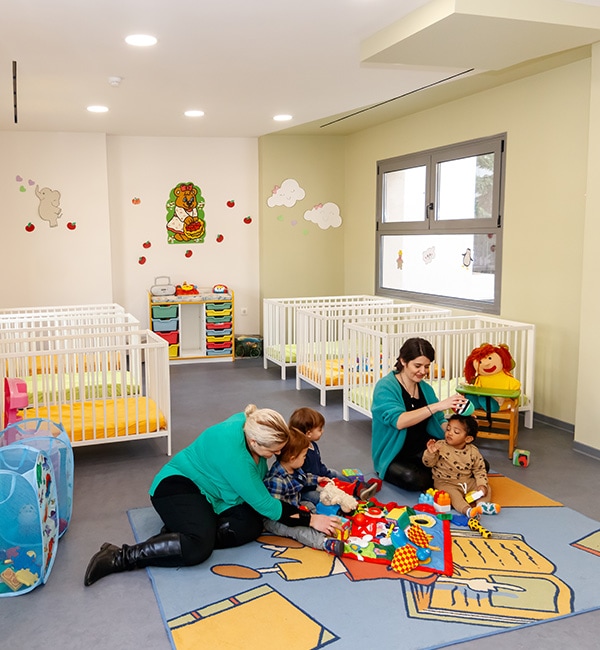 The first big change. Intense emotions.
The period of the first big change in your baby's environment is approaching…
Your angel will come out of his warm and completely protected family environment and will come in contact with a new environment, which will contribute substantially to his socialization.
Many questions, worries and strong emotions overwhelm you… It is completely normal and we fully understand it. This transition is not an easy task.
In Rodokipos, we are fully aware of the need for a good cooperation between the parent and the educator, which will mark the smooth integration of your child in school.
Their second family
In the first two years of life, children grow up very fast. They acquire intense mobility, their perception and sociability develop, they begin to speak and constantly learn many new words. They draw a lot of information and stimuli, while interacting strongly with the environment in which they are, which contributes to the cultivation and shaping of their development.
We look forward to becoming their second family, who will embrace them with warmth and coziness, in the first change of their lives.
With a lot of love and care, we provide the right environment for your child's physical, mental and emotional development. We contribute to its smooth integration into society, with comfort and safety.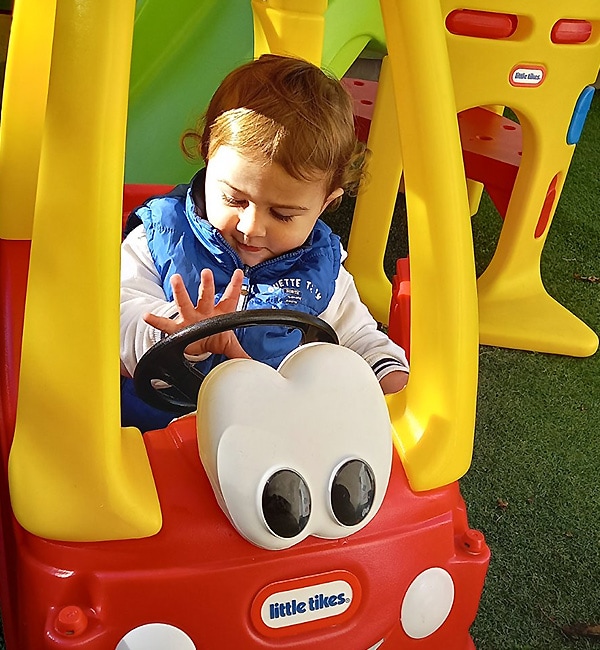 Musculoskeletal games
Songs
Puppet theater
Fairy tales
Visual arts - acquaintance with objects
Coexistence with other babies in group activities
Free play
A big hug, full of warmth and coziness, awaits your angel. Along with a program, specially designed for his physical, social and linguistic development.
Up to 5 babies for each babysitter